Basketball, volleyball, mountain biking - they're all part of the GEN-I Sports Club
We never run out of energy! This is the motto of the GEN-I Sports Club. We believe that it is by taking care of our health and staying "fit" that we can thereby be so successful in our mission.    
We strengthen team spirit and cohesion by socializing in a more informal context through the activities of the GEN-I Sports Club. We are organized into almost 20 sections, from mountaineering to racquet sports, ball games, climbing, etc.
The 270 members of the Sports Club meet regularly for sporting events - we organize spring and autumn picnics, and Saturday cycling, and skiing trips. In light of last year's situation, all activities are organized with precautions to prevent the spread of infection.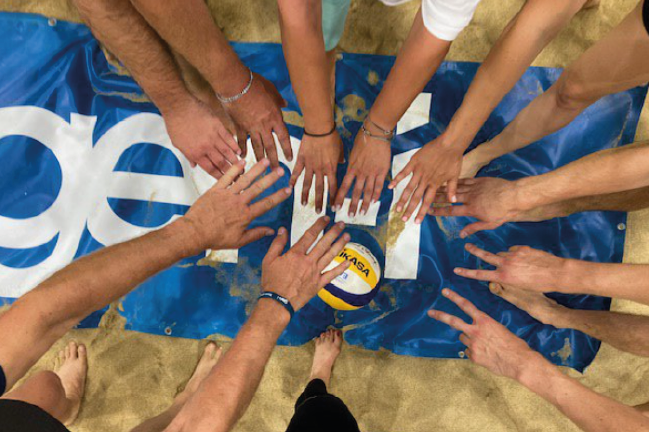 You can read more about how the GEN-I Sports Club was formed here.
The section leaders are those employees who are particularly keen to take part in sporting activities, they are the ones who motivate everyone else, organize meetings, make sure we all wear the GEN-I colors at our sporting events, etc. As GEN-I grows in numbers, new sections are being formed and new members join the Sports Club. Today, we present three of our almost 20 sports sections. 
Basketball
Although many activities were very limited due to the coronavirus, the basketball section is already making plans for next season. Last year, they made jerseys for all interested players and took part in the 3x3 Business League of the Slovenian Basketball Federation. There is a lot of interest in the competition and our basketball players are still on the waiting list. Jan Pandurovič, the head of the basketball section, says that it means a lot to him to be able to have recreational activities in the company, as organizing such things is both costly and time-consuming. 
Volleyball 
Our volleyball section is also very active. In Ljubljana, the two sections organize beach volleyball, while in our Nova Gorica office, volleyball is played on the court next to the church in Kromberk. The team is most often assembled over some morning coffee or lunch. The volleyball team says that, in addition to the players, spectators are welcome to relax, cheer, and lounge in the shade. Section leaders Petra Oven and Martin Bužinel say that the members enjoy playing beach volleyball because they see it as a combination of practicality and pleasure. They build team spirit, exercise together and socialize. We have all missed these get-togethers, as they also strengthen the bonds between colleagues. 
Mountain bike section
The idea of creating a separate mountain bike section came about when mountain bikers realised that they were at least as numerous as road cyclists. This section is not yet formally recognised but is treated as an equal to all others. We are very proud of the fact that the mountain bike section was formed and is run on its own initiative.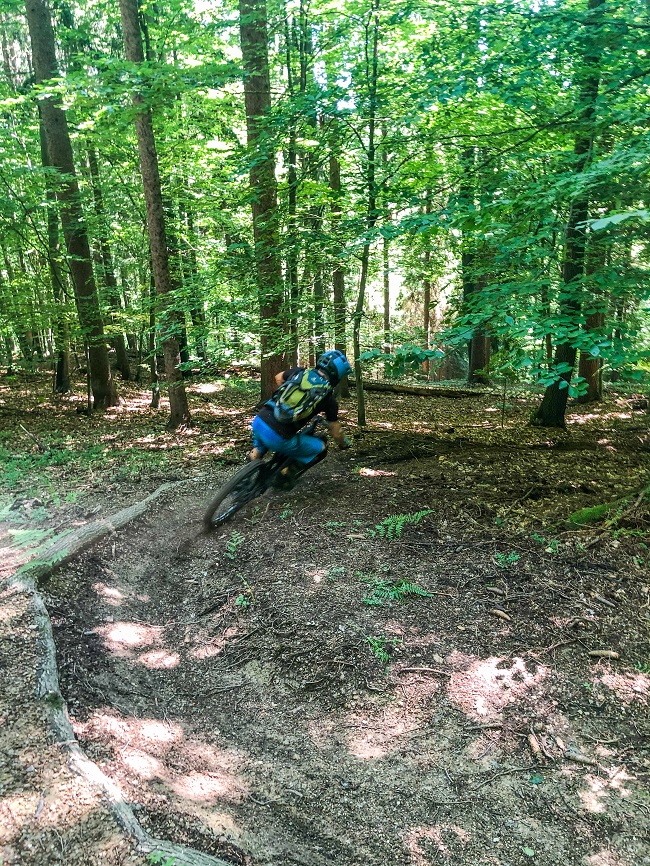 The initiator discusses the wishes with other bikers, an announcement is made to all other GEN-I members and anyone can join the adventure rides. Two courses were also organised before the coronavirus because safety is the most important thing in adrenaline sports! Aleš Rezar, the section's informal leader, says that the biggest "advantage" is that we can enjoy the sport we love in good company and expand our circle of people - in sports, we meet colleagues from different departments in a friendlier way.