GEN-I v času epidemije
Razvoj epidemije koronavirusa budno spremljamo že od samega začetka in smo se na to znotraj podjetja tudi uspešno pripravili. Ves čas smo spremljali ukrepe Nacionalnega inštituta za javno zdravje in sodelavce že v začetku marca napotili, naj začnejo z delom od doma. Na uspešnost prehoda vseh sodelavcev na delo od doma je pomembno vplivalo dejstvo, da so pri nas skoraj vsi procesi digitalizirani.
Zavedamo se, da je od nas odvisno, kako se bomo soočili s situacijo: od tega, kako bomo prilagodljivi, do načina, kako bomo prepoznavali vse priložnosti, ki se skrivajo v spremenjenih okoliščinah. Radi poudarjamo, da privzgajamo fleksibilne kompetence in da smo agilni ter se znamo hitro prilagajati razmeram na trgu. Verjamemo, da smo na tem primeru to popeljali iz teorije v prakso!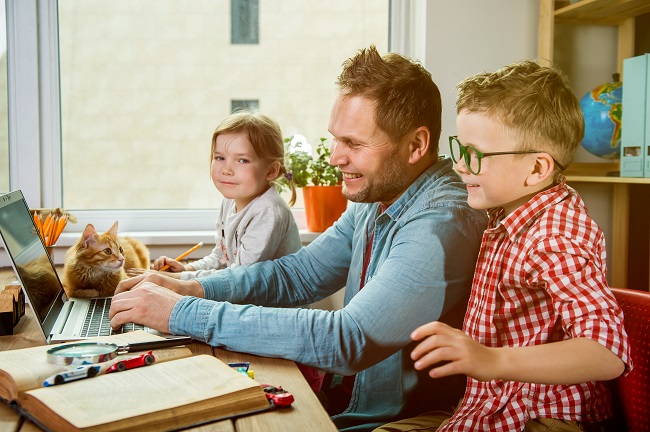 Pri nas je izjemno pomembna interna komunikacija, ki zagotavlja, da so timi uspešno sinhronizirani, povezani, da so odgovornosti in dolžnosti jasne. Hkrati pa v času, ko se veliko sodelavcev sooča tudi s šolanjem otrok od doma, podpiramo, da se sodelavci s svojimi nadrejenimi dogovorijo o prilagojenem delovnem času, ki ustreza njihovi dinamiki dneva. V ta namen smo za sodelavce vzpostavili poseben portal »Delo od doma«, kjer podajamo:
nasvete za pomoč pri komunikaciji z ekipami in lažjo organizacijo dela od doma,
vso tehnično pomoč in podporo, 
vse, kar lahko delavcem olajša delovni proces, ki poteka od doma.
Naša tehnična služba tako že od samega začetka skrbi, da so vsi sodelavci popolnoma opremljeni za delo od doma in da le-to od samega začetka poteka nemoteno.
Veliko truda in dela smo vložili v grajenje uspešnih timov, ki pa najbolj harmonično delujejo, ko se vidijo, skupaj kreativno razmišljajo, se dopolnjujejo, prejemajo energijo od svojih članov, vodje in organizacije. Prepričani smo, da je v naši organizaciji še ogromno skritih priložnosti za še boljše timsko delo in povezovanje ter grajenje medosebnih odnosov in verjamemo, da tu osebni stik še vedno odigra največjo vlogo.
Pogrešamo tudi druženje izven pisarn, za kar skrbi naše športno društvo. Kar 350 članov aktivno preživlja svoj prosti čas v športnih ekipah in dejavnosti, ki nas povezujejo v bolj neformalnem okolju.