Košarka, odbojka, gorsko kolesarstvo – vse to je Športno društvo GEN-I
Nam energije nikoli ne zmanjka! To je slogan Športnega društva GEN-I. Genijevci verjamemo, da ravno s skrbjo za svoje zdravje in s tem, da ostajamo »fit«, lahko tako uspešno uresničujemo svoje poslanstvo.  
Krepitev timskega duha in povezanosti uresničujemo s tem, da se v sklopu aktivnosti Športnega društva GEN-I družimo tudi v bolj neformalnem kontekstu. Organizirani smo v skoraj 20 sekcij, od planinske sekcije, do sekcije športov z loparji, žogami, plezanja, itn.
270 članov športnega društva se redno srečuje na športnih dogodkih – organiziramo spomladanski in jesenski piknik ter sobotne kolesarske in smučarske izlete. Glede na situacijo v zadnjem letu vse aktivnosti organiziramo ob upoštevanju preventivnih ukrepov za preprečevanje širjenja okužbe.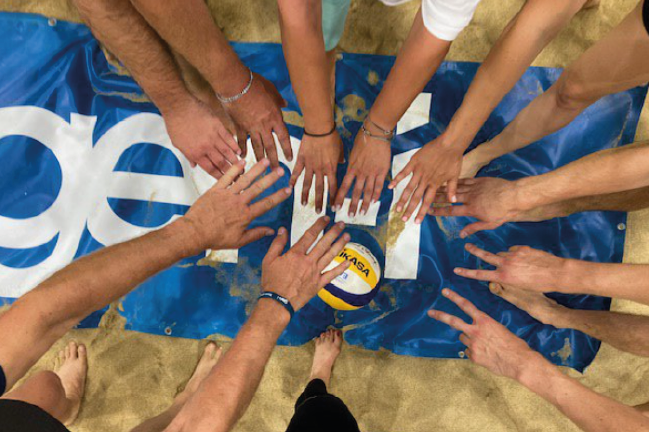 Več o tem, kako je bilo ustanovljeno Športno Društvo GEN-I, si lahko prebereš tukaj.
Nosilci sekcij so tisti sodelavci, ki se še posebej radi udeležujejo športnih aktivnosti, so tisti, ki motivirajo vse ostale, organizirajo srečanja, skrbijo, da smo na naših športnih podvigih vsi oblečeni v barvah GEN-Ija, itn. Tako kot raste GEN-I v številkah, se oblikujejo tudi nove sekcije in s tem pridružujejo novi člani ŠD. Tokrat vam predstavljamo tri izmed naših skoraj 20 športnih sekcij.  
Košarka 
Čeprav so bile marsikatere aktivnosti zaradi korone zelo omejene, pri košarkarski sekciji za naslednjo sezono že kujejo načrte. V lanskem letu so tudi uredili drese vsem interesentom in se prijavili na KZS biznis ligo 3x3. Za tekmovanje je veliko interesa in naši košarkarji so zanj še na čakalni listi. Vodja košarkarske sekcije Jan Pandurovič pravi, da mu veliko pomeni omogočena rekreacija znotraj podjetja, saj je organizacija takih zadev zahtevna tako iz vidika stroškov kot časa.  
Odbojka 
Tudi naša odbojkarska sekcija je izredno aktivna. V Ljubljani nosilca sekcije organizirata odbojko na mivki, na naši poslovni enoti v Novi Gorici pa se igra v Kromberku na igrišču ob cerkvi. Ekipa se največkrat sestavi kar na jutranji kavici ali ob kosilu. Odbojkarska ekipa pravi, da so poleg igralcev zaželeni tudi gledalci, ki se prav prijetno sprostijo ob navijanju in poležavanju v senci. Vodji sekcije Petra Oven in Martin Bužinel pravita, da se člani z veseljem udeležujejo odbojke na mivki, saj v tem vidijo združevanje prijetnega s koristnim. Na ta način gradijo timski duh, se skupaj gibajo in družijo. Podobna druženja smo vsi izjemno pogrešali, saj preko njih krepimo tudi povezanost med sodelavci.  
Gorska kolesarska sekcija 
Ideja o ustanovitvi ločene gorsko kolesarske sekcije je nastala, ko so gorski kolesarji ugotovili, da so številčno vsaj tako močni kot cestni kolesarji. Zaenkrat ta sekcija še ni pravnomočno priznana, a je obravnavana enakovredno kot vse ostale. Najbolj smo ponosni na to, da je gorska kolesarska sekcija nastala tako samoiniciativno in da tudi vodenje poteka v taki obliki.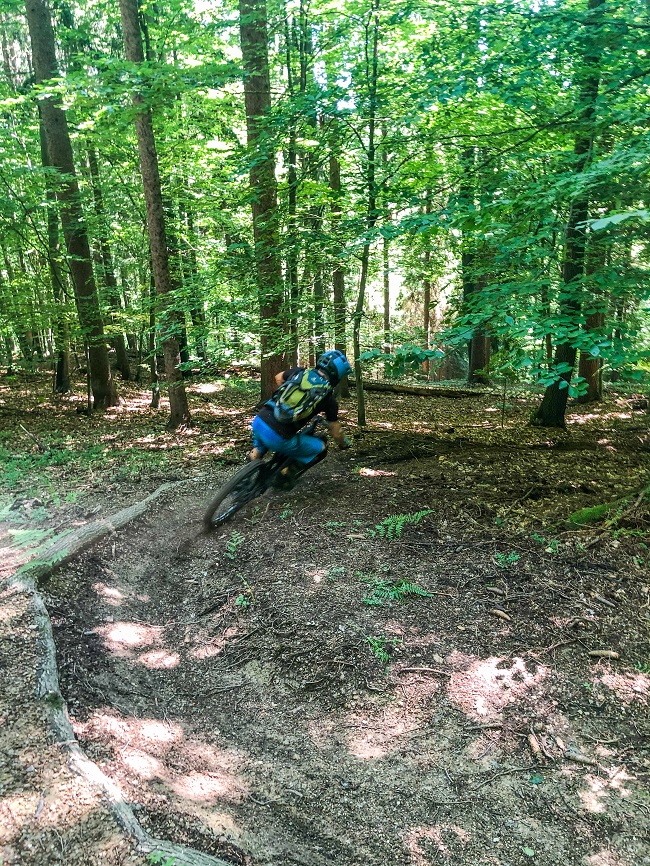 S kolegi kolesarji se pobudnik predhodno pogovori o željah, pripravi se objava za vse ostale člane ŠD GEN-I in avanturističnim spustom se lahko pridruži kdorkoli. Pred korono so organizirali tudi dva tečaja, saj je varnost pri adrenalinskih športih na prvem mestu! Aleš Rezar, neformalni vodja sekcije pravi, da je največji »benefit« to, da se ukvarjamo s športom, ki ga imamo radi, v super družbi, ter širimo svoj krog ljudi – pri športanju se namreč na bolj prijateljski način povežemo s sodelavci iz raznoraznih oddelkov.