Meet our team: Dijana Makivić Grilc, senior market analyst
In the Meet our team section, we introduce our colleagues – who they are, what they do and what working for GEN-I means to them.
Dijana, you are a physicist by profession, but you work in the position of market analyst covering electricity prices. You also head a team of market analysts for Central, Eastern and South Eastern Europe. What is the greatest challenge in your work?  
Analysts that cover price projections face many uncertainties. We have scenarios to identify these uncertainties, but the models used for that purpose are not perfect. The future is unpredictable and the weather forecasts that affect prices are uncertain. As a result, we sometimes make incorrect predictions in our projections. Uncertainty can become a part of our daily life. We perceive it as a positive challenge and an opportunity to compete with other participants on the market.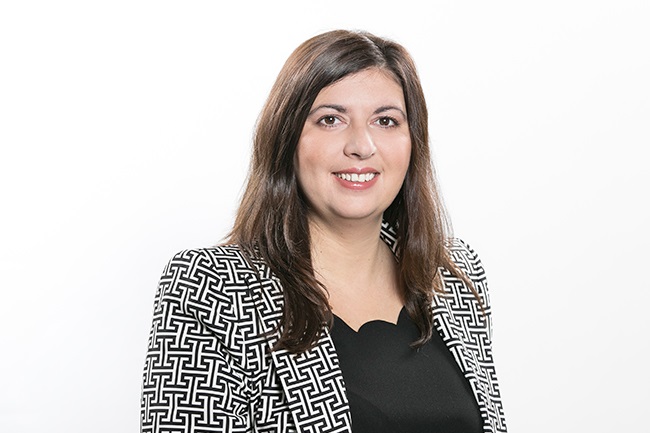 Photo taken by: Andrej Križ 
What do increases in the prices of natural gas and electricity on the free market relate to?  
The price of electricity depends on the price of the fuel that power plants use to generate electricity. Prices are also impacted by the price of coal, natural gas and CO2 emission coupons. A significant increase in the prices of latter two thus gave rise to an increase in electricity prices. The reasons for the increase in natural gas prices were consecutive events that began two years ago, increased consumption and thus significantly impaired the state of natural gas storage facilities in Europe. There are also problems on the supply side.  
We reduced the extraction of gas within the EU. We are competing with Asia, which also faces a shortage of energy products, for US liquefied petroleum gas, while our inflow of natural gas from Russia has also been cut. In recent years, CO2 emission coupons that promote the transformation to cleaner energy have also become more expensive as expected. This, in turn, has resulted in the closure of coal-fired power plants. Certain countries have also decided to closed down nuclear power plants.  
In order to cover reduced production, plans were drawn up to construct wind and solar power plants, but were never completely implemented, resulting in the system becoming more sensitive at this time. 
You were nominated for the title of 2021 Engineer of the Year at the end of last year. Nominees for this award are those women who have the greatest potential to become an example and inspiration for younger generations of girls through their work and personality. What did that nomination mean to you?  
I welcome the opportunity to present interesting content from the areas of physics, analytics and the electricity industry to young women, as they are quite rare in this profession. I believe that these areas are characterized by some prejudice. However, the demand for such human resources is very high and also provides enormous potential for these women. 
Which three traits do you believe best describe a market analyst and why? 
Analysts by nature have a knack for figures and models, so people with an interest in natural sciences. However, this also involves teamwork, where we have to help each other. We are very accurate and stive for perfection, which also makes us great analysts, as our errors can be detrimental to a company.
What is the future of work with data and of professions engaged in data processing?  
I have often noticed that an analyst is one of the more promising jobs of the future, as we use data and models (which can vary significantly) to prepare analyses on the basis of which decisions are made. I think that the need for analysts is continuously increasing, as we are living in a flood of data, which is sometimes also contradictory, so the objective processing of data and interpretation of analyses and decision making on the basis of this data will be extremely important in the future. 
How would you describe the culture at GEN-I in a few sentences?  
At GEN-I, employees are mostly young, highly-qualified and ambitious people. Work in such a collective is interesting, full of challenges and novelties, and offers many opportunities for professional growth. Various programs, the goal of which is to provide individuals the opportunity of working on themselves if they so desire, are dedicated to our personal growth. 
Dijana also introduced herself in a video recorded in the scope of the 2021 Engineer of the Year project. You can view it here: