Z novim procesom GEN-I dialog spodbujamo ciljno usmerjenost ter stalno komunikacijo
V katerem koli oddelku ali skupini so inovacije del našega vsakdana. Ena izmed teh inovacij, ki smo jo zasnovali v kadrovski službi, je proces GEN-I dialog, ki sloni na podlagi uveljavljenega procesa OKR (objectives and key results), ocenjevanja osebne uspešnosti ter razvojnega razgovora. Namenjen je poenostavitvi in digitalizaciji procesa letnega razgovora, ki smo ga preobrazili v stalni dialog med vodjo in zaposlenim.  
Pri snovanju orodja smo zasledovali cilj »tailor-made« rešitve, prilagojene našim potrebam. Izhajali smo iz že obstoječega procesa spremljanja ciljev in ključnih rezultatov, ki smo ga nadgradili s funkcionalnostmi, ki podpirajo naše želje in zahteve. Rezultat je aplikacija, ki predstavlja agilno platformo za hitro prilagajanje spremembam ter omogoča postavljanje in spremljanje prioritet. Preko GEN-I dialoga omogočamo učinkovitejše zasledovanje ciljev, sočasno pa spremljamo tudi zadovoljstvo in počutje zaposlenih ob opravljanju delovnih nalog.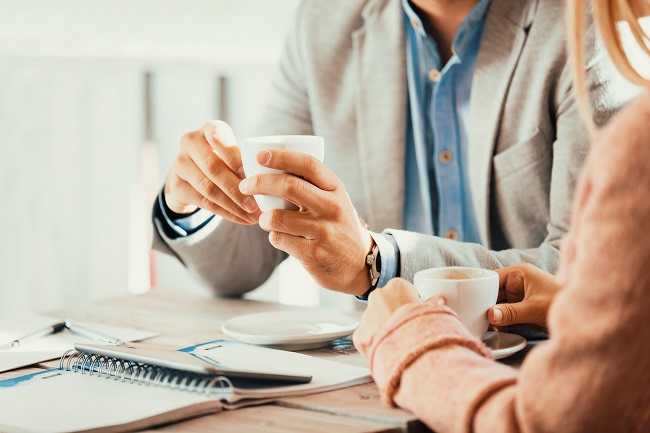 Kako deluje?  
Vodja strateške usmeritve poda v obliki kvartalnih ciljev (objectives) svojega tima, zaposleni pa si sami postavimo ključne rezultate oziroma pot, kako bomo do teh ciljev prispeli. Dialog, ki temelji na tedenskih pogovorih med vodjo in zaposlenim, t. i. weekly check-ini (WCI), poteka cel kvartal. 
V aplikaciji, ki jo je s pomočjo internega znanja v celoti razvila naša multidisciplinarna projektna ekipa, zaposleni s pomočjo emotikonov izražamo svoje zadovoljstvo in počutje pri delu, vodje pa nas z vedenjem o njem lažje usmerjajo in spodbujajo k zastavljenim ciljem ter se z nami pogovarjajo o izzivih. 
Ob zaključku kvartala zaposleni samo-reflektira dosego zadanih ciljev. Na podlagi samorefleksije skupaj z vodjo zastavita iztočnice za usklajeno in ciljno usmerjeno delovanje v naslednjem kvartalu. S pomočjo Pohvalnic se lahko na poseben način zahvalimo sodelavcem, ki nam pomagajo pri doseganju ključnih rezultatov in ciljev. S tem prepoznamo in pohvalimo njihovo odličnost pri delu.  
Kaj smo s projektom dosegli?  
S projektom GEN-I dialog smo preobrazili proces ciljnega vodenja in upravljanja uspešnosti. Iz (pol)letnega postavljanja in pregleda ciljev smo prešli na kvartalno usklajevanje OKR-jev ter tedenski dialog z vodjo, usmerjen v zadovoljstvo in počutje pri opravljanju delovnih nalog. To daje vodjem iztočnice za boljše upravljanje timov in usmerjanje zaposlenih k delovnim nalogam, v katerih bodo bolj uspešni in zadovoljni.