Co-create a carbon-free future with us
With a team of committed individuals from various professions, we are developing solutions that increase opportunities to use clean energy and help achieve the decarbonization of society.

Join us in changing the world for the better.
We are aware that the key to achieving our carbon-free vision lies in our employees. We are thus leading by example to spread the green transformation to all areas of our operation.
Work and the personal growth of employees are the bases on which we generate broader effects, i.e. positive changes in society and the foundations for a digital future.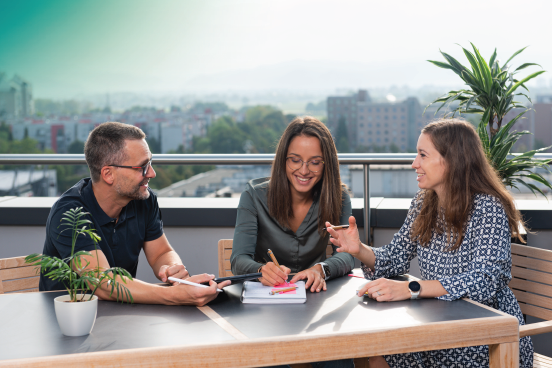 We are one of the fastest-growing and most innovative companies in the European energy market with a green vision for the future. To achieve top results, we emphasize teamwork and collaboration between departments.
We build successful teams that effectively collaborate, think creatively together, complement each other, and strive towards GEN-I's green vision.
Vacant positions
We look forward to cooperating with you if you are motivated by actions that help protect the environment and if your employment also means an opportunity for your self-fulfillment.
Candidate database
Can't find a position for yourself? Enter yourself in our candidate database.