Get to know us: Špela Krašovec, sustainable development and electric mobility associate
What attracted you to GEN-I when you were looking for your first job?  
The first thing that attracted me was the fact that it is one of the leading Slovenian companies in the energy sector, strategically investing in the development and implementation of sustainable solutions for the more efficient use of renewable energy sources by integrating technologies and innovations in the market. In addition to the field of activity itself, I was attracted by the dynamism, mentality, and breadth of the company, which creates room for growth and development on both a professional and personal level.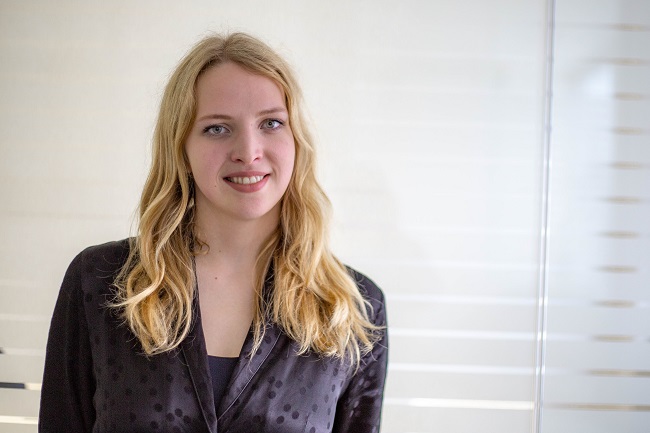 Describe your typical day.
The only constant in my typical day is my morning cup of coffee. Every day is different due to project work related to infrastructure development, which requires a wide range of activities, collaboration with staff and external partners in different fields, and a quick response to challenges. It's a specific way of working that suits me very well and keeps me motivated. Among other things, I am actively involved in the construction of the new GEN-I office building, the "Energy Future Development Centre". So far, I have had the opportunity to be involved in the competition process, the preparation of the design basis, the coordination of the plans, and the procedures related to the revision of the zoning plan. My main role is to support the Project Manager in the overall monitoring of the project progress, schedule, costs, and coordination with internal departments, and to ensure the smooth and consistent implementation of activities.    
How does GEN-I work with other teams?
The dynamics of working with different teams and staff vary due to the diversity of GEN-I's areas of activity. Personally, I believe that the key to an optimal path to results is to understand your interlocutor and to adapt the way you communicate so that everyone involved can contribute as much as possible to the project. 
What is your biggest challenge at the moment?
My biggest challenge at the moment is organizing and allocating work tasks related to projects that run in parallel and are unpredictable at certain points. I am supported in this challenge by clearly defined objectives and key deliverables that are part of the newly launched GEN-I dialogue process, which is our new and updated version of the annual interview.