How we live our values to reward GENIUSES
A few years ago, we identified five values as the key building blocks of our business, and they remain at the heart of our culture. In an environment of rapid technological, environmental and social change, our values are our constant. They shape our behaviour and the identity of our organisation. They represent our principles, beliefs and philosophy and are what binds and unites us.   
Respect is shown by acting as a cohesive unit, by being willing to accept the views of others and by actively seeking solutions that help us achieve our common goals. And because the green transformation is one of those goals, we also respect nature through our daily actions.
Accountability is demonstrated by a diligent attitude to work, by taking responsibility for our own results and working together to achieve good results. We also have a responsibility to the environment, which is why we strive for sustainable development both at work and in our private lives.
Commitment is reflected in our culture, both in the way employees relate to knowledge, work and colleagues, and in the way they relate to business partners. Part of our commitment is to develop solutions for a greener future for the planet, at all levels of our operations.
We seek and expect buy-in from everyone, which means actively pursuing common goals and taking the initiative to achieve them. We also integrate actions to reduce global warming into our daily lives.
We equate adaptability with a positive attitude to change, which we see as an opportunity for growth. We also adapt our actions to the laws of nature with understanding and responsibility. 
In the light of our values, each year we nominate and vote for those colleagues who best live and reflect our values in their work.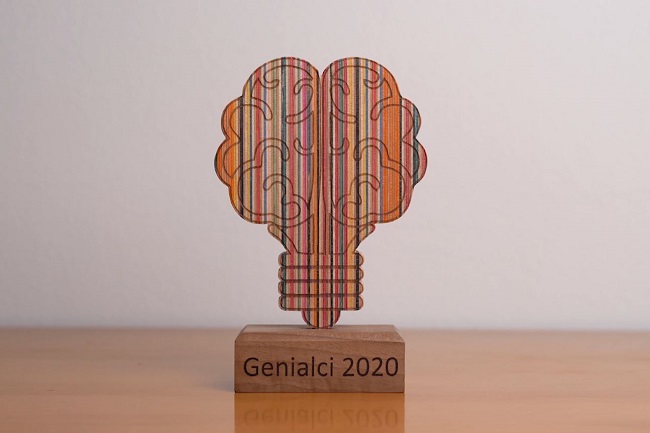 Selection of GENIUSES 
Geniuses is an opportunity to recognize the values and actions of individuals whose attitudes and behaviors most passionately reflect and enrich the culture of our organization. Geniuses are the first ambassadors of our values. All employees and permanent external collaborators are involved in the Genius selection process, as the final selection of the eight GENIUSES OF THE YEAR each year is based on nominations submitted by colleagues for individuals. Each year, we invite all our colleagues to help us select those who, through their actions, passion and curiosity, are the best examples for other employees to follow. 
And we reward the Geniuses for their efforts and diligence. In 2019, the 2018 Geniuses of the Year and their entourage traveled to North America to visit the Tesla factory in Fremont, attend a workshop with EDG, explore Napa Valley, San Francisco, and more. Last year's and this year's Geniuses can also look forward to a trip to San Francisco when the transatlantic trip is back on our calendars.