New GEN-I dialogue process promotes targeting and continuous communication
In any department or group, innovation is part of our everyday life. One of the innovations we have developed in HR is the GEN-I dialogue process, which is based on the well-established Objectives and Key Results (OKR) process, personal performance reviews and development interviews. It is designed to simplify and digitise the annual interview process, which we have transformed into an ongoing dialogue between manager and employee. 
In designing the tool, we set out to create a 'tailor-made' solution to meet our needs. We started with an existing process for monitoring objectives and key results, and we also built on this with functionality that supported our wishes and requirements. The result is an application that provides an agile platform for adapting quickly to change and for setting and monitoring priorities. Through the GEN-I dialogue, we are able to pursue our objectives more effectively, while at the same time monitoring the satisfaction and well-being of our employees in the performance of their jobs.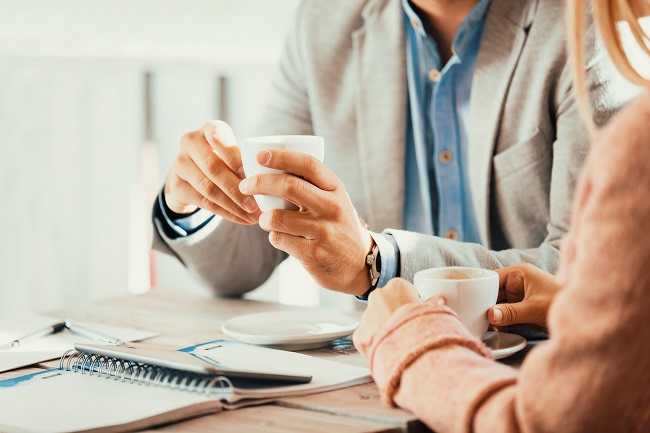 How does it work?  
The manager sets the strategic direction in the form of quarterly objectives for the team, while the employees themselves set the key results or the path to achieve them. The dialogue, based on weekly check-ins (WCIs) between the manager and the employee, takes place throughout the quarter.
In the app, which was developed entirely by our multidisciplinary project team using in-house expertise, employees use emoticons to express their satisfaction and well-being at work, and managers can use this knowledge to help guide and encourage us towards our goals and to talk to us about challenges.
At the end of the quarter, the employee self-reflects on the achievement of the objectives. Based on this self-reflection, they work with their manager to set the direction for coordinated and focused action in the next quarter. The Appreciation Awards are a special way of thanking colleagues who help us achieve key results and goals. The idea is to recognise and praise their outstanding work. 
What have we achieved with this project? 
The GEN-I Dialogue project has transformed the process of target management and performance management. We have moved from (semi-)annual target setting and review to quarterly alignment of OKRs and a weekly dialogue with the manager focused on job satisfaction and well-being. This gives managers a starting point for better team management and for directing employees to work on tasks where they will be more successful and satisfied.