Once again, we are finalists in the Golden Thread selection
As part of the Golden Thread research project, the media company Dnevnik has, for the 16th year in a row, presented awards to companies that are the most aware of the importance of quality employee relations in achieving business excellence. We are proud to have consistently ranked among the best in recent years, and this year's selection was no exception.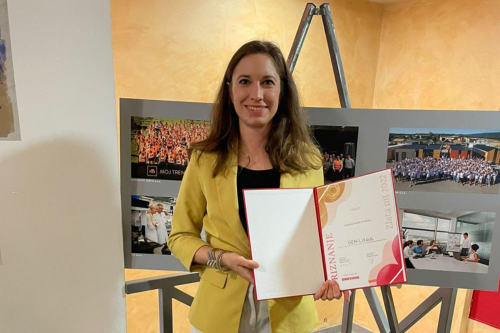 At GEN-I, we recognize that investing in people is key to achieving ambitious business plans. It is up to us to unlock the immense human capital of our employees and channel it in the right way to achieve our common mission. Environmental stewardship and social responsibility are also increasingly important to our employees, which is why GEN-I implements them both internally and externally. The work and personal development of our employees are the foundation on which we build our wider impact. Our values of respect, inclusion, commitment, accountability, and flexibility bind us together in an organizational culture that encourages collaboration, multidisciplinary integration, innovative approaches, and the identification of potential. Each of us has our own combination of virtues and, together, we can generate real energy every day. We remain committed to positive HR practices that we believe will bring our vision of a green future to life.
Congratulations to this year's winner of the Golden Thread among large companies, Adria dom, for winning, and to all of us for remaining among the best companies over the years.